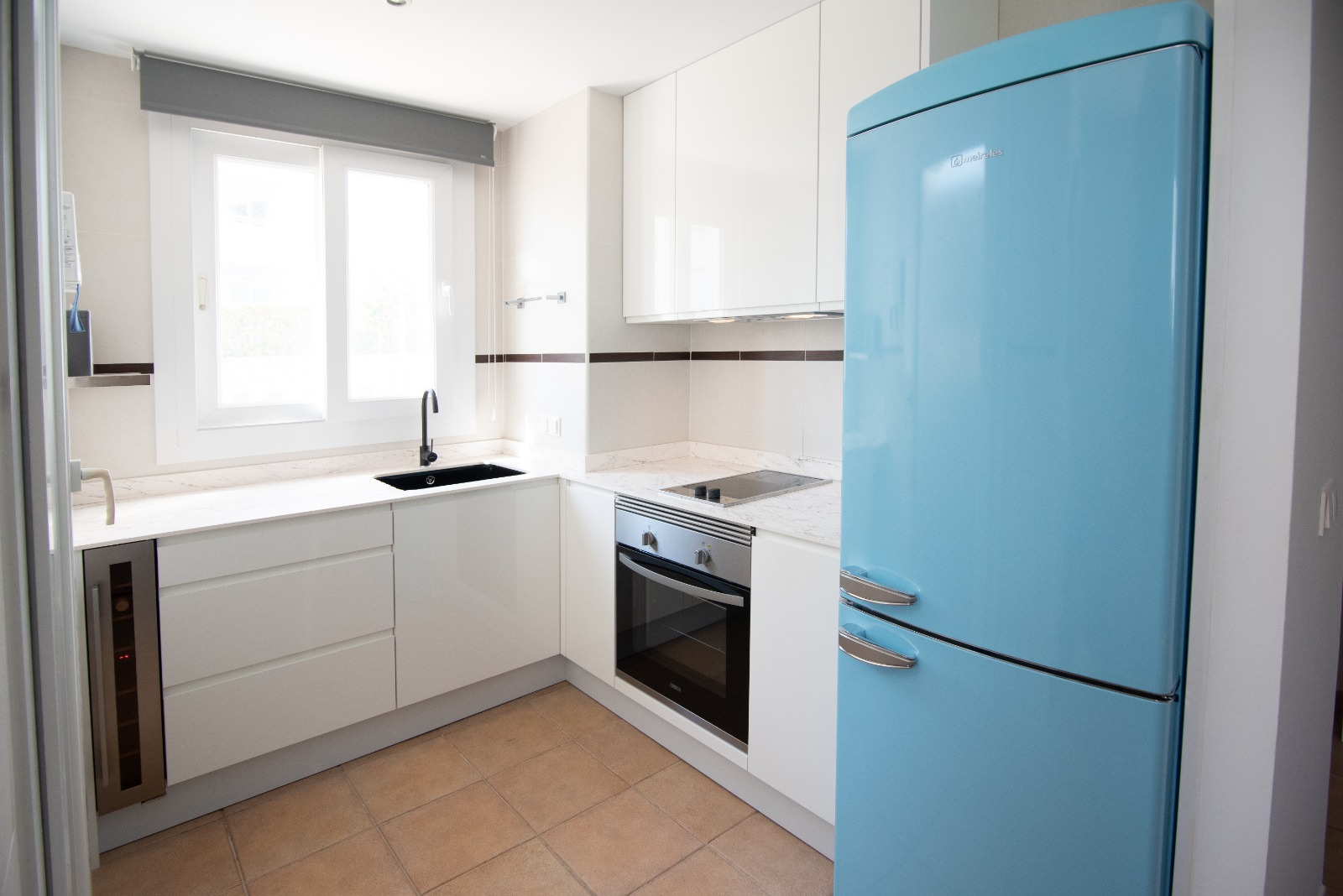 Kitchen upgrades during current COVID-19 restrictions
We know a lot of you would like to update your kitchen but can't get out here to Mallorca to do so due to the current COVID-19 restrictions.
Don't worry at The British Contractor we have the solution, follow our COVID-19 kitchen protocol
Take a 3D virtual tour on our website to get ideas for the kitchen you like https://www.british-contractor.com/showroom/
Browse our online catalogue for 100's of choices. We have your dream kitchen just waiting for you!
We will go and measure up in your home. This will also allow us to get an idea of the theme you are going for and allow us to make suggestions that may help.
We supply a 3D visualisation of what your beautiful kitchen can look like before work even commences.
You make suggestions and let us know what you like and love. After all it is your kitchen! Make as many changes as you need until it's perfect.
We will supply you a fixed priced quote. Unlike other contractor's our quotes will not go up unless you ask for additional work to be carried out.
On acceptance we will get to work and keep you posted via WhatsApp with photos and commentary of the project. It's like being onsite, just without the dust. You can still have a say and make changes throughout the whole project
On completion we will organise a full clean of the working area
We will also give you a video walkaround your beautiful new kitchen
This way it's all done and dusted before you come back out.
Our kitchens come with a 4-6 years guarantee and for anyone who has worked with us before you will know about our "NO QUIBBLE" guarantee. So we have you covered no matter what!
We had the pleasure of working with Julie and Ian on their kitchen upgrade and received a fantastic review from them, take a look below. 🥰👇
We have used Steevi Ware The British Contractor for years now, owning a construction company in the UK, attention to detail is very important to us and Steevi's team never lets us down on quality or workmanship

We we're in the market for a new kitchen but couldn't get out due to Covid-19 restrictions

We saw Steevi's post on Facebook offering a way around this. The process was very easy. We had a look online at what The British Contractor could offer. Steevi's team went in to measure up. They gave us a 3D design, we made a few changes to get the kitchen exactly as we wanted and accepted Steevi's quote which was actually much better than we we're expecting.

The British Contractor, carefully emptied out kitchen contents, protected the working area and kept us posted on WhatsApp throughout the whole process. This was a nice touch as I felt I was involved in the project without actually being there.

Afterwards The British Contractor, sent their cleaning team in and carefully placed all our items back in the new kitchen for us

I have to say it was a completely painless process and actually quite fun to see the project progressing without the hassle and mess if we we're there.

when we finally did come out we were so happy with the kitchen, we would recommend this process to anyone who is considering a new kitchen.
⭐️⭐️⭐️⭐️⭐️
Ian and Julie Smith Puerto 2
C & I Smith Building Contractors Ltd
---
---